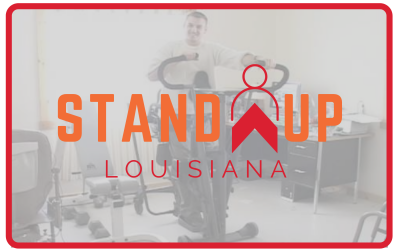 Standing frames, also known as standing technology or standing devices, are an assistive technology that can be used by a person who relies on a wheelchair for mobility. The standing frame supports the individual in a standing position. The use of the device promotes...
read more
LATAN is a 501(c)(3) statewide nonprofit organization with the mission to help people of all ages with functional limitations or disabilities to gain greater independence at work, home, or school through the use of Assistive Technology(AT).
©2018 Louisiana Assistive Technology Access Network.